FLYER Dental imaging system X Ray Sensor
Feature of X-ray sensor dental digital
Active Area: 35.5 * 26.6 mm
USA CMOS Chip7
Long lifetime ( could use 400,000 times). 
Warranty for 1 year
Model No

X-5000, x-6000

Sensor

USA CMOS Chip

External dimension (mm)

39×28.5(X-5000)
44.5×33(X-6000)

Sensor Active Area

29.6×22.2(X-5000)
35.5×26.6(X-6000)

Sensor Thickness

6mm

Pixel Size

18.5μm

Power

≤1W

Image Transfer

USB2.0

Imaging Time

3~4 s
Details about FLYER Dental imaging system X Ray Sensor
Product Description:
This product consists of a sensor head, control box, connection cable, and image management software.
Additionally equipped with the sensor head holder and control box holder, for the user to place the product.
Image Sensor applies to collect x-ray photons for photoelectric conversion, digital data collection/conversion/transmission. This digital data is sent to the computer through a USB cable, as well
the sensor is powered by the USB hub, instead of batteries or a charging system, but needs to work with software.
Packing list:
1. Image Sensor 1 Pc
2. USB flash disk (Image management software and
sensor Driver has been downloaded inside) 1 Pc
3 Holder:
Sensor head holder 1 Pc
Control box holder 1 Pc (apply to X5000, X6000))
4 Manual 1 Pc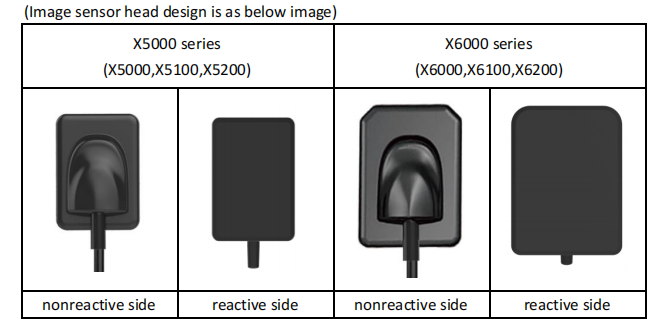 Share FLYER Dental imaging system X Ray Sensor With Your Clients