Toshiba Tube Digital Portable X Ray Machine
Nominal Focal Spot Value 0.3mm.
Toshiba High-frequency X-ray tube.
Model No

FK-C27A

Input Power

16.8VAC, 2.0A

Output Power

80W

Li-ion battery Output

14.8VDC, 10A

Tube kV/mA

60KV/1mA
(Built in adjustable)

Capacity of battery

7800mAh

Frequency

20KHz

Exposure Time

0.2-2s

Display

Touch LCD Screen

Packing Size

35*16*25cm

Weight

3kg
Details about Toshiba Tube Digital Portable X Ray Machine
Functional Character:
1.High frequency inverter technology output is more stable
2.Custom ultra-high capacity lithium battery is more durable
3.One-click RVG digital mode conversion more accurately
4.Boot self-checking conventional fault automatic report errors
5.Humanized color LCD touch Settings interface is more concise.
6.Built-in temperature control, high voltage, and low voltage protection safety.
Could work with the Dental Digital X-ray sensor.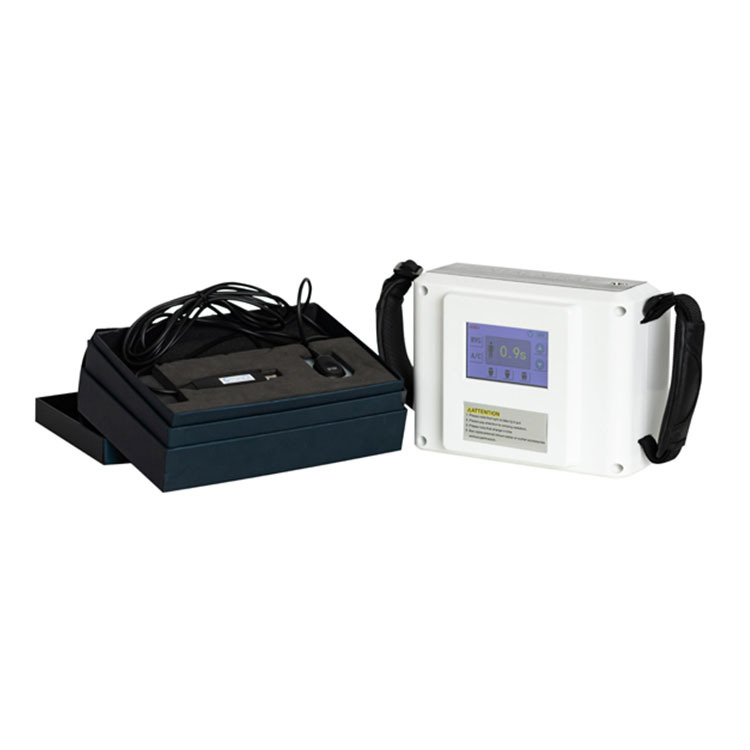 Share Toshiba Tube Digital Portable X Ray Machine With Your Clients